New live e.p. recorded in Kemback in Dec 2014 - free download here.
"A witty and charming recording as ever." The Rock Club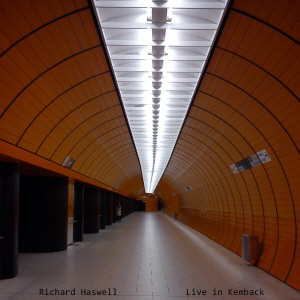 Shadows - new covers mini-album available now - free download here.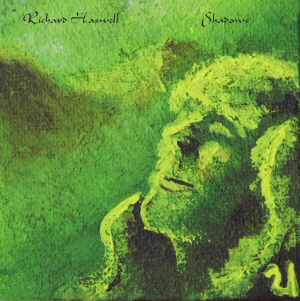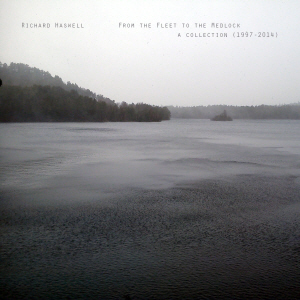 New album From The Fleet To The Medlock - A Collection (1997-2014)

This is a 17-track digital-only selection from Richard Haswell's
extensive back catalogue. The tracks chosen have been based on critical feedback, downloads & streams and serves as a good introduction to his music for those who are daunted by 22+ albums and e.p.s!
"possible album of the year...you have to get yourself a copy as this man's music deserves a place in your life." Alistair Braidwood, Scots Whay Hae

DOWNLOAD at BandCamp below
New album Asteroids - limited edition CD available now!
Read interview re. Asteroids by The Rock Club here
"wonderfully inventive and anthemic pop music of the kind few even try to make any more...like a journey through a peculiarly personal, and tasteful, history of great indie/pop/rock of the last 40 odd years...one of the best of the year. Richard Haswell is a man to sit up and take notice of." Scots Whae Hae
"… has an edge unlike anything else currently on the radio….it has an epic appeal, making waves across ages and miles… it consumes your being." Skope Magazine
"a menagerie of brilliance, Asteroids is an album that grows in stature with each listen…The Thinner the Ice is about as perfect a closing track as you'd want on an album. Atmospheric and conveying emotion with each word, it is nothing short of stunning." Jason's Jukebox

"…a voice that strikes the listener at once…what a very good, engaging and enjoyable album this is." Terrascope Online
"Each song is so packed full of instrumentation and layers, the time and effort that has gone into making the album is clear…Haswell's relative obscurity after 22 albums seems pretty unfair; he's able to easily write catchy, radio worthy songs, and is obviously not short of ideas! 'The Undreamed Of' wouldn't seem out of place amongst current popular indie acts, and it the seeming ease with which he creates a song like this that is so impressive" Americana UK

"… precision-crafted electronica fastened with acoustic sensibilities…each track is rich with unique arrangements of instrumentation that you can only imagine would be incredible live… demonstrate's Haswell's immense, genre-spanning talents as a multi-instrumentalist….a barrage. Eight rocks, none like the other, bounce off of your ears for forty minutes…an instrumentally diverse and holistic album …Haswell is an inventive performer and writer, a craftsman and a precise perfectionist – an engineer. Asteroids is the result of his dedication to ensuring every piece has its place." 7bitAracde
'Asteroids' sounds like a debut album…fresh and energised. It doesn't feel like a mid-career, treading-water album. It sounds new and it sounds like Haswell is still trying to prove a point…contains plenty of vitality…unveils hidden depths upon repeat plays. 'The Distance Between You And I' has the feel of a centrepiece: it's big, bold, serious, powerful and a little psychedelic. Make no mistake, 'Asteroids' is an album full of very good music." The Sound Of Confusion

"a finely polished and intelligently crafted album that manages to plant itself nicely between the familiar and the ever-so-slightly unconventional, and pulls it off very well indeed. Hear-Feel

"The Thinner The Ice - an understated gem of self-expression and sonic talent. Profound." FreshOntheNet
"...his music still strikes a positive chord and yet also sounds rather "out there" after two decades …some surprisingly infectious indie/prog rock…there's a tunesmith at the heart of this record…like the sonic result of Peter Gabriel entering a 1990s indie club." Leonard's Lair

"…his music has a satisfying, retrospective feel reminiscent of Nick Cave, David Bowie and Peter Gabriel…imaginative…musically rich with interesting effects, good riffs and pounding guitars." AAA Music

"…pretty impressive…like mid 70s Bowie - cosmic and spacey in places, kosmisch in others, equally melodic and noisy with a very good downbeat closer The Thinner The Ice. " Bagging Area

"a pretty tight collection of tracks that take their cue from the spacier side of 1970s rock. By the time you hit The Thinner The Ice, Asteroids has already taken you on a roll, and this is a comedown that doesn't lose the qualities of the earlier tracks." Earthings

"a brilliant writing style, both lyrically and instrumentally…a wonderfully strong album...a rich and rewarding experience… echoing remnants of big artists such as David Bowie, Nick Cave and/or perhaps Peter Gabriel." The Cd Critic

"extremely well produced…imaginative…much is moving and mellow, especially the closer The Thinner the Ice." The RockClub

".. trademark downbeat guitar crashing melancholy … sheer force of directed sonic emotion … our Mr Haswell writes a good song and of that there is no doubt." Bluesbunny
"..a blend of droning space rock, shoegaze, and electronic pop. Somewhat reminiscent of something like The Big Pink and Wild Nothing's Golden Haze, particularly in the vocals: smooth, emotive, and very capturing." Moosickrevoos.com